Sun, Sep 11, 2022, 11:30 AM – 1:00 PM EDT
Virtual Meeting
Description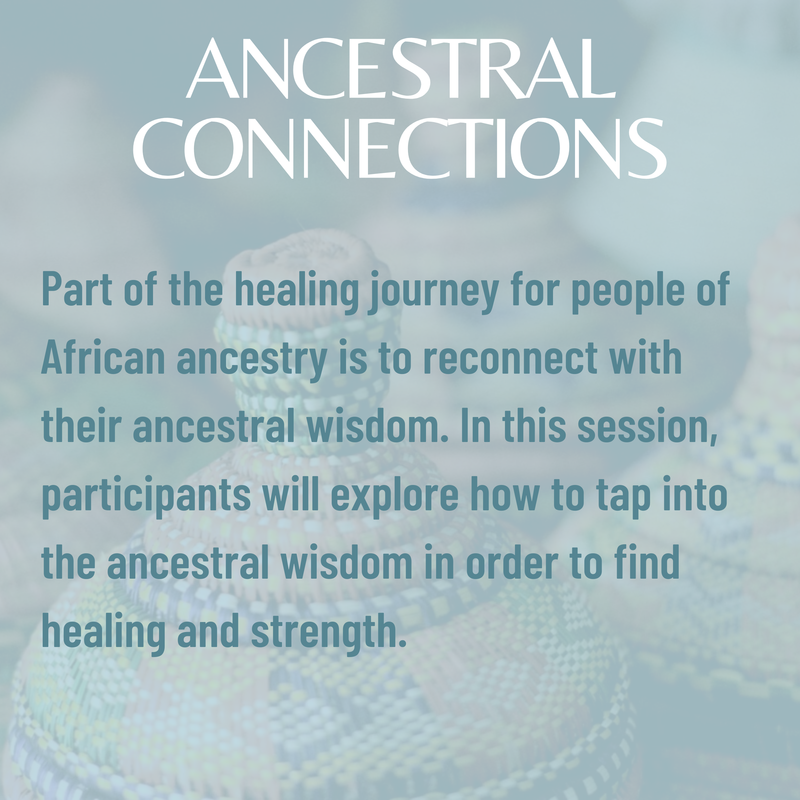 ----------------
Under the editorial leadership of Dr. Kevin Cokley, students, scholars, psychologists, and community activists joined together to offer diverse perspectives on confronting systemic racism rooted in Anti-Blackness. This multi-disciplinary effort resulted in the text: Making Black Lives Matter: Confronting Anti-Black Racism. In addition to virtual author talks, this series offers small group Deep Dive sessions and wellness activities.
This registration is for one wellness activity. By registering and participating in this wellness activity, you will receive 1 Continuing Education credit. If you would like to register for the entire series and have the opportunity to earn up to 45 CE's, click here. For more information on the series, click the links below:
Invoices
If you need an invoice for your University or Company, contact us directly at Workshops@AHealingParadigm.com or (404) 635-6021.
M
orehouse Students and Faculty
Current Morehouse Students, Faculty, and Staff can attend the Live Virtual Sessions for free and receive professional development credit. There is a fee to attend Deep-Dive sessions and wellness activities or receive Continuing Education credit. Please contact our office for pricing and registration at 404-635-6021 or email Workshops@AHealingParadigm.com. Be prepared to provide your Morehouse email and M#.
PARTNERSHIPS
A Healing Paradigm has partnered with the Faculty Development, Teaching, & Advising Center at Morehouse College to offer this series for faculty, staff, mental health professionals, and the community. Dr. Monique Earl-Lewis serves as the co-convener of the series. She is an Associate Professor in Africana Studies & Director of the Center. As an organizational psychologist, Dr. Earl-Lewis is committed to partnering with community organizations to advance the unique mission of Morehouse College that includes advancing knowledge of Black life, history, and culture. A Healing Paradigm is excited to form this partnership with Dr. Earl-Lewis and her staff.
Get Connected
Instagram - @AHealingParadgim
Linkedin - Dr. Ifetayo Ojelade
YouTube - Dr. Ifetayo Ojelade
Twitter - @DrIfetayo
Facebook - @AHealingParadigm